Published with the generous permission of David Pepper. Read and watch his important work at Pepperspectives.

By David Pepper

As I've emphasized lately, don't waste your time getting distracted by the dysfunction of the GOP House, polling, or the GOP presidential primary.

Not when there are so many places and people that need our time, attention and help right now to protect democracy.

And this week, intense focus on such opportunities paid off again: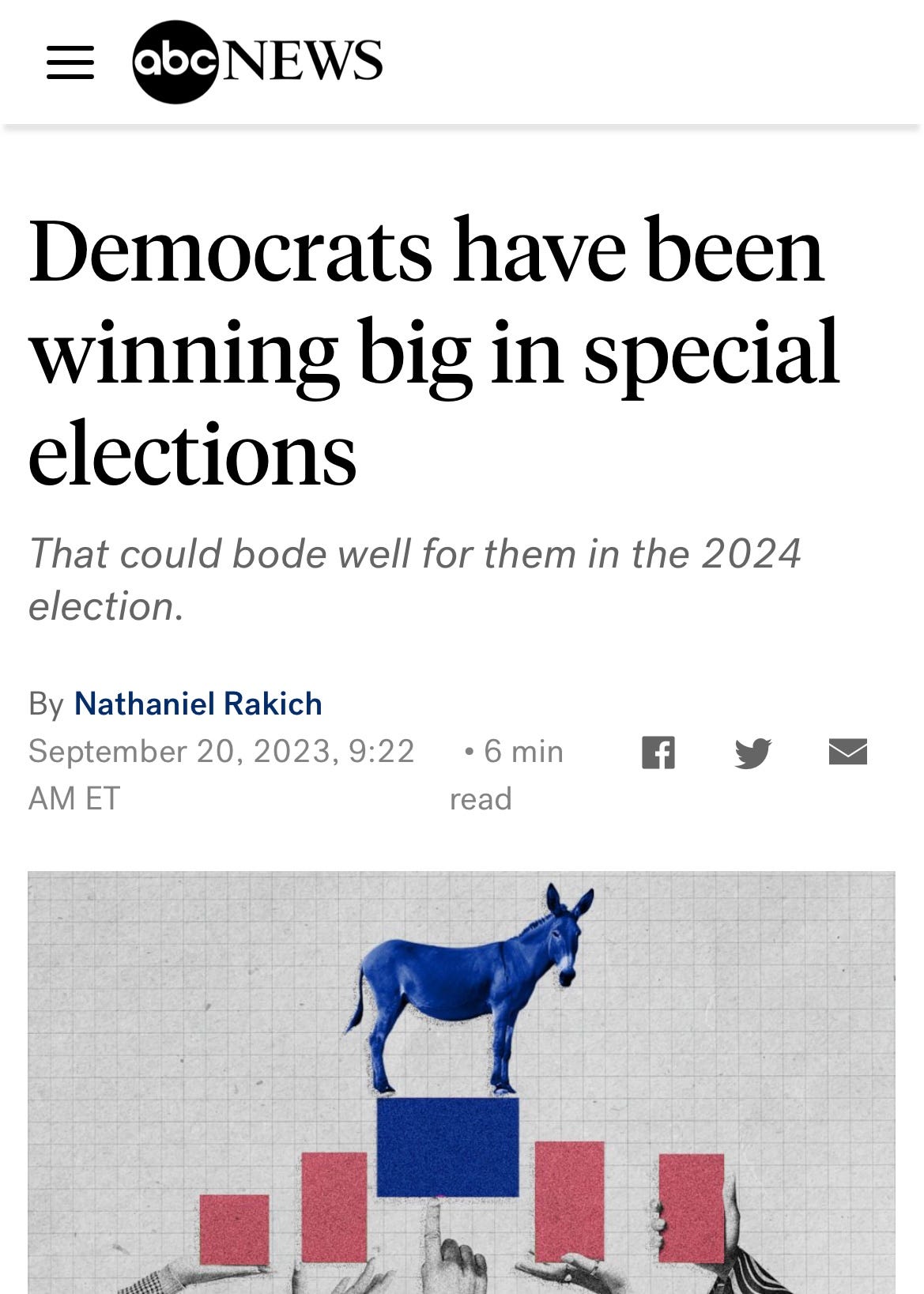 In two special elections, our pro-democracy winning streak continued—in 
New Hampshire
 (
with a pivotal pick-up that gets us only 1 seat away from flipping that legislature
), and 
Pennsylvania
 (
where we secured that statehouse majority
).
Let's keep going, shall we?
I've already highlighted the enormous stakes in 
Ohio
 and 
Virginia
 in 2023, and how you can help.
Next up on our to-do list…
Pennsylvania! Put this race on your radar right now.
There's been 
no more important institution for American democracy in recent years than the Pennsylvania Supreme Court.
This is the Court that struck down the horrific gerrymander of the prior decade to give Pennsylvania a representative democracy again.
And it protected 🇺🇸 democracy throughout the 2020 election cycle, standing up to multiple attempts to undermine democracy amid that tight election that the whole nation watched.

That's the good news.

But there's risk right around the corner. And it's largely being overlooked.

There are four elections for the Pennsylvania Supreme Court over the next two+ half years.
And the first of these is this November.

47 days away.

And it's an open seat.

If Democrats lose this open seat this year, it places the entire Court—again, one of the most important institutions in the nation upholding democracy—in danger of being flipped the next cycle.

And once flipped, the damage that could be done to voters, the vote-counting process, and democracy itself in Pennsylvania (and therefore, the nation) could be enormous. (Not to mention jeopardize other issues down the road, such as abortion access). Here's a full report by Protect Democracy on those risks.

And you bet the anti-democracy right, always on offense amid their long-game, state-level battle plan, will go for broke if given the chance to grab that Court.

Sadly, it was losses in a year such as this that ultimately cost us the North Carolina Supreme Court in 2022. The right knows it—so we better figure it out.

So, this makes Pennsylvania one of the pivotal democracy battleground states this election cycle.

And the race looks to be very tight, with big money flowing in from the right to grab the seat.

In the coming weeks, I'll provide ways you can help, here and through other channels. Stay Tuned.

For now, the easiest way to help is to support the pro-democracy, pro-choice candidate running for this seat, Judge Dan McCaffery.

Here's his website, where you can both give, and sign up to volunteer.

Again, I will share more ways you can help secure this pivotal seat in the coming weeks, along with other key local races in Pennsylvania that directly will impact elections in 2024.
But for now, don't get distracted by DC chaos. You have no control over what happens there.

Focus on the 2023 races that matter most in the long battle for democracy.

Like securing reproductive freedom in Ohio, flipping the Virginia legislature back to blue (which protects everything we care about in that state), and…..shoring up a vital pro-democracy institution in America's most pivotal swing state.

Protect the Pennsylvania Supreme Court!

Let's go!